Epoxy Garage Flooring Contractor (888) 759-1271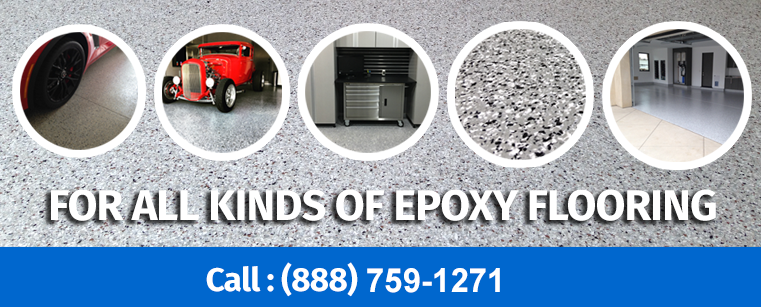 So your garage floor may not be where you and your guests gravitate to but it is part of your home. And many of us do spend time there if we have a workshop or gym equipment. In any event, you don't want cracks in your floor or the buildup of oil and grime because it not only detracts from the overall impression of your home but it looks like you have little regard for your home in general. So why not have the epoxy flooring pros at SunPro Painting give the garage floor at your residential or commercial property the gleaming, shining finish that you only see on showroom floors.
Our SunPro Painting Professionals will inspect your floor for free before giving you a fair and competitive estimate. Then we get to work filling in the cracks in the slab, removing old coatings and then use a state-of-the art grinder to profile the concrete. Before we apply the epoxy, a SunPro Painting expert will review with you the various types we have and will suggest one suited to your garage floor and look or whatever you wish.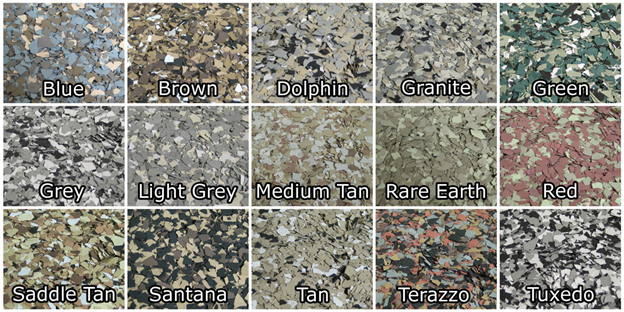 But why stop with the garage floor? A Sun Pro Painting professional can add epoxy to the floors in your bathroom, rec rooms, laundry room and kitchen. The special finish we apply is incredibly durable. With an epoxy floor, you can have non-slip surface, oil stain and tire mark resistant, high gloss, salt and chemical resistant and easy to clean. Call Sun Pro Painting and have us come to your home for a free, no-obligation assessment of your garage floor and other surfaces where an epoxy surface can do wonders for your home's appearance and durability. We use Factory 1 Garage Floor Coating System. We DO NOT use products from Home Depot or Lowes. SunPro Painting and Construction believe in only using the best in the industry! Please call now (888) 759-1271 to get a free proposal for your project!